the application characteristics of PVC car wash hose are as follows:
App Features:
PVC car wash hose is primarily designed for car wash and automotive applications.
Ideal for car washes, auto detailing and car care centers.
PVC car wash hose is also commonly used in auto repair shops and service centers for washing auto parts.
It works well with a wide variety of cleaning chemicals and detergents, making it a versatile cleaning tool.
Other properties of PVC car wash hose include:
Durability: The PVC car wash hose is made of high-quality material and durable. It can withstand the wear and tear of normal use. -
Flexibility: The PVC car wash hose is very flexible and easy to maneuver, making it easy to clean hard-to-reach areas.
COMPATIBILITY: The PVC car wash hose is designed to be compatible with a wide variety of pressure washers, nozzles and other accessories commonly used in car washing and grooming.
Sizes and Lengths: PVC car wash hoses are available in a variety of sizes and lengths to suit different cleaning needs and applications. -
Temperature resistance: PVC car wash hose can withstand high temperature and high pressure, suitable for a wide range of environments.
In general, PVC car washing hose is an essential tool for car washing and beauty. Its flexibility, durability and compatibility with a wide range of accessories make it a versatile and valuable tool for any car care center or auto service shop.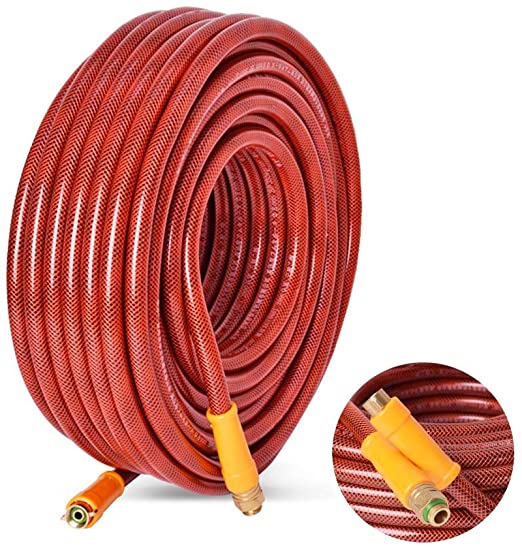 ---
Post time: Mar-08-2023